The Azores | Experience Terceira
Experience the best of Terceira with this experience pack!
Escape to Europe's hidden paradise for a full-filled getaway!
What's Included?
All flights and connections
Accommodation for your destination
Van Tours: Terceira Island - Full Day
Adventures to Look Forward to:
This special package includes a fun-filled tour with select experiences, perfect for first-time visitors:

This full-day tour will take you around the south, east, north, and center parts of Terceira Island. Tour highlights include stops at Monte Brasil, Salga Bay, São Sebastião church, Serra do Cume viewpoint, Praia da Vitória, the ancient volcanic caves of Algar do Carvão and the Wine Museum.
This tour also includes lunch at a traditional restaurant where you'll have the chance to try the beloved local dish of Alcatra de Carne (pot roast cooked slowly in a traditional clay pot).

Lounge on the volcanic black sand beaches of Praia da Vitória and head offshore for an afternoon of whale watching in the Azores' crystal clear waters.
Discover the enchanting beauty and unspoiled nature of Terceira island's verdant valleys, flowers, mountains, and lakes.
Explore the ancient lava cave of Algar do Carvão, one of the very few volcanoes that welcome and encourage visitors.
Taste local delicacies like alcatra, Queijo Vaquinha and Dona Amélia dessert.
Breakfast is included during your stay.
About the Destination
Often referred to as Europe's "Best Kept Secret", the Azores have become an increasingly popular destination with year-round appeal for travelers. Just four hours from Boston, the Azores are now easier to access and explore than ever before. Striking the perfect balance between lush volcanic landscapes and seaside cities with charming European vibes, you will be pleasantly surprised by Terceira island. Classified as a World Heritage Site by UNESCO, Terceira's capital city of Angra do Heroísmo is dotted by historical buildings, colorful houses, restaurants, shops, and cafes that you'll love to discover. Head across the island to visit the seaside town of Praia da Vitória to take in the sights: a beautiful black sandy bay, picturesque cobblestone streets and the breathtaking Serra do Cume, one of the best views on the island.
Check out our Azores Travel Guide for more informations and tips.
Map & Itinerary
Notice: Estimated price per person based on 2 adults in a double room.
Reward points discount: -£
0
.00
Need help booking?
Mention the Ref. #7167 and let us know your questions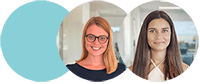 reach us on WhatsApp
Continue in another device
Trust the Local Experts
Hassle-free Experience
Full Support
Save Time & Money
Frequently Asked Questions
Contact us
Have questions?
Contact our Support Team
Everyday:
08:00 AM
to
12:00 AM
The Azores | Experience Terceira
Earn £50*
towards your next trip
Join our Travel Rewards program and receive £50 just for signing up! As a Travel Rewards Member, you'll receive exclusive offers and early access to special deals and sales.